About DLP
The Directorate of Distance Education was started in 1972 as the Institute of Correspondence Courses to cater the needs of students who cannot pursue formal college education. These courses provide incentives to students who discontinue education because of lack of aptitude and motivation or for want of economic wherewithal. Individuals who look upon education as life-time activity and enhance their knowledge in an existing discipline of study or acquire proficiency in a new area may also benefit from the courses. Distance Education is an attempt to diversify and proliferate academic beneficence for beyond the close confines of a classroom and to make it to available to those who aspire and Endeavour. The Institute of Correspondence Course was upgraded as the Directorate of Distance Education as per the UGC norms and Ministry of HRD.
Distance education, or Distance learning, is a field of education that focuses on the pedagogy and andragogy, technology, and instructional systems design that aim to deliver education to students who are not physically "on site". According to the experts "It is a process to create and provide access to learning when the source of information and the learners are separated by time and distance, or both." In other words, distance learning is the process of creating an educational experience of equal qualitative value for the learner to best suit their needs outside the classroom.
Rather than attending courses in person, teachers and students may communicate at times of their own choosing by exchanging printed or electronic media, or through technology that allows them to communicate in real time and through other online ways.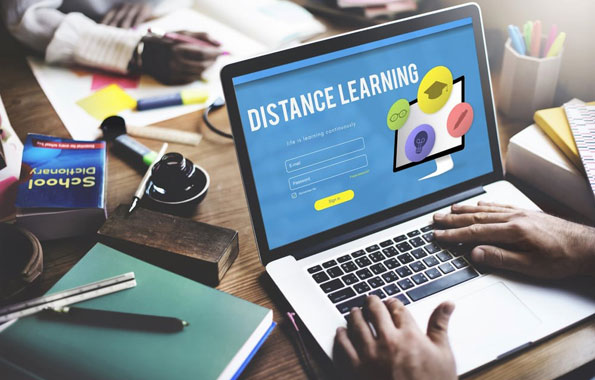 Distance education courses that require a physical on-site presence for any reason including the taking of examinations is considered to be a hybrid or blended course of study. This emerging technology is becoming widely used in universities and institutions around the globe. With the recent trend of technological advance, distance learning is becoming more recognized for its potential in providing individualized attention and communication with students internationally.
CAREER AVENUES is guided by an Academic committee consisting of Professionals & Lecturers from various disciplines and Colleges.
CAREER AVENUES Offers distance education programs in the filed of Management, Computer Science, Traditional Courses, Science, Engineering, Biotechnology, Microbiology, Paramedical, Ayurveda & Yoga, Media & Communication, Hospitality & Tourism, Fashion Technology and Research Courses like Ph.D, M.Phil in Strategic alliances with leading corporates & UGC–DEC-MHRD recognized Universities.
Benefits of Distance Learning: 
Commutation free : This saves you money and time that you'd otherwise spend on travel back and forth to school. You can schedule learning around other aspects of your personal and professional life. You can complete most of the classes at your convenience. Most of the classes are asynchronous, which means you don't have to attend a lecture at a particular time and place. You can review the assignments and do your homework during off-hours or from home.
Live & study from anywhere while pursuing the education of your choice. You don't have to live in the same city or the same country to attend the learning institution of your choice. You can study wherever you have access to a computer and Internet connection.
Gain extra knowledge: You can transfer the computer and Internet skills that you'll gain in the process of your distance learning experience to other facets of your life.
Self-paced learning: For slow and quick learners. This reduces stress and increases satisfaction.
Accessibility : Online classes address physical accessibility issues that some people with limited mobility encounter when taking traditional classes. You don't have to worry about gaining access to a classroom or sitting on uncomfortable desks. Instead, you can use your comfortable furniture in your home while enjoying free movement and a chance to further your education.