Junior Group (I-V)
LEARNER GROUP
FOR CLASS I TO V
This is the learner phase of students, where they need parental support and consistent boost up to grow themselves with basic concepts in elementary subjects of Science, Mathematics, Social Studies, English.
 At Career Avenues, we make a perfect fusion of all academic subjects with practical learning by demonstrating topics with experiments & models.
Teachers see themselves as learners who facilitate their student's learning, exude passion as well as purpose, teach from the heart, repeat the important points, ask good questions, help identify what to listen to, encourage peer learning use a different approaches, and never stop teaching.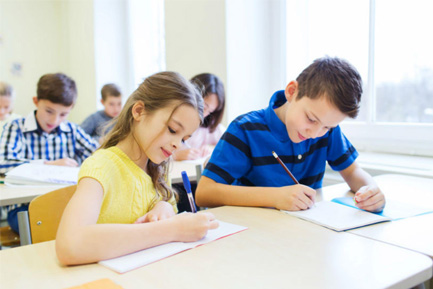 Course of Study:
In Class V, IV, III, II & I we teaches and counsels for following subjects :
Science ( Physics, Chemistry, Biology)
Mathematics
Social studies/EVS
English
Hindi/Sanskrit/Computer Science can be opted as an optional subject.
Our Facilities
Pick and Drop service: Pick and drop service through commercialized CAB.
Centralised A/c Rooms: Fully Air Conditioned Classrooms.
Safety and security: Security guards and CCTV installed at whole premises to ensure safety and security.
Self study : Class-rooms for Extra study hours available for self studies at premises.
Academic Fee Chart
Quarterly
Halfyearly
Yearly
Hourly
Batch HY/F Exam Prepration
Indv HY/F Exam Prepration
₹9000 QLY
₹16000 HLY

₹30000 YLY

NA
₹18000 QLY
₹32000 HLY

₹60000 YLY

NA

₹24000 QLY
₹45000 HLY

₹80000 YLY

₹500 PH

Key Points :-
Full-time expert and qualified faculty (from 10 am to 7 pm) to help students with their revisions and doubts
Created a nurturing, challenging and interactive classroom environment for our students, where students are motivated to ask questions frequently in the class to achieve the focus needed
Our expert team prepares and conduct structured and progressive chapter wise mock test papers to keep students on their toes and avoid any unexpected result from final.
We teach in a optimal group size of 8 to 10 students. This enable the individual attention and same time generates the healthy competitive environment among the students
A well-equipped backend IT system is in place which by default send all the daily assignments, test marks and progress report to the guardian by SMS instantly. Parents are always welcome with their suggestions or discussions with our support team. Even PTM (Parent Teacher Meeting) are arranged time to time to make keep the two way communication going.