NIOS Board (X-XII ) Admission
The National Institute of Open Schooling (NIOS), formerly National Open School, is the board of education under the Union Government of India. It was established by the Ministry of Human Resource Development of the Government of India in 1989 to provide education to all segments of society under the motive to increase literacy and aimed forward for flexible learning. The NIOS is a national board that administers examinations for Secondary and Senior Secondary examinations similar to the CBSE and the CISCE. It also offers vocational courses after the high school.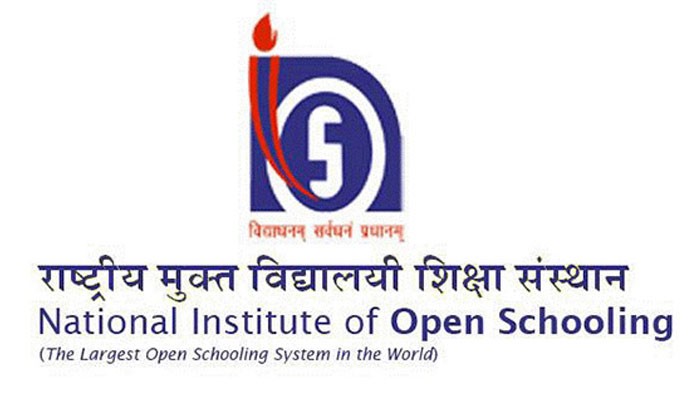 Programmes Offered
Secondary (Class X)
Tenure: 1 year
Frequency of exams: Twice a year (April and October)
Eligibility:
Passed class 8th and has valid proof of attaining 14 years of age can apply for registration to the Secondary Course
A learner giving a self-certificate "I have studied enough to be able to pursue secondary course" is also eligible for admission to the Secondary Course
Subject Offered:
Group-A
Hindi(201), English(202), Bengali(203), Marathi(204), Telugu(205), Urdu(206), Gujarati(207), Kannada(208), Sanskrit(209), Punjabi(210), Assamese (228),Nepali(231), Malayalam(232), Odia(233), Arabic (235),Persian (236), Tamil (237),Sindhi (238
Group-B
*Mathematics(211),*Science and Technology(212), Social Science(213), Economics(214), Business Studies(215), *Home Science(216), *Data Entry Operation(E)(229), Psychology (222), Indian Culture & Heritage (223), *Painting (225),*Data Entry Operations (229), Accountacy (224),*Hindustani Music (242),*Carnatic Sangeet(243)
Senior Secondary (Class XII)
Tenure: 1 year
Mode: year
Eligibility:
The learner should have passed the secondary (10th) exams successfully
The learner should be minimum of 15 years of age
Subject Offered:
Group-A
Hindi(301), English(302), Bangla (303), Tamil (304), Odia (305), Urdu(306), Gujarati (307), Sanskrit (309), Punjabi (310)
Group-B
Mathematics(311), *Home Science(321), Psychology(328), *Geography(316), Economics(318), Business Studies(319), *Painting (332), *Data entry Operation(336)
Indian Knowledge Tradition#
Veda Adhyan#(345),Sanskrit Vyakaran#(346),Bharatiya Darshan#(347),Sanskrit Sahitya#(348)
Group-C
*Physics(312), History(315), *Library and Information Sc.(339),  *Enviornmental Science(333),
Group-D
* Chemistry(313), Political Science(317),*Mass Communication (335),Military Studies(374)
Group-E
*Biology(314), Accountancy(320),*Introduction to Law (338),Military History(375),
Group-F
*Computer Science(330), Sociology(331),  Tourism(337),*Physical Education and Yog(373)
Learner can opt only one subject from each of Group C,D,E and F
Scheme of Studies
Five Subjects with at least one language or at most two languages.
Minimum of five subjects.
Two additional subject can also be taken.
The Learners are however advised to select the subjects as per their future plan of study and work.
Minimum one and Maximum two language subjects from group A are permissible for certification. However, third language can be offered as an additional subject.
Admission Procedure
Important Instruction for filling the form
Contact to Counsellor/Admission Incharge.
Ask for Courses details and admission form on mail.
Print the Admission Form in A4 size paper.
Fill up all the details of yourself leaving unknown parameters.
Fill up all the information in Capital Letter only.
Attach all necessary Documents (Marksheets & Certificates) in photocopies & PP size Photographs (8).
Fee Payment can be made by all online modes (Paytm/PhonePe/Google Pay/UPI/NEFT/RTGS/IMPS) or offline modes (Cash/Demand Draft (DD)/Cheque in favour of "CAREER AVENUES").
Send Completed form to Career Avenues office Address before the Due Date.