About Company Secretary (CS )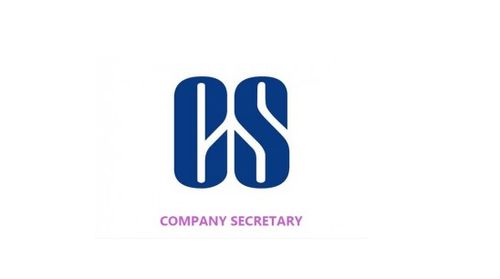 Company Secretaryship is one of the most prestigious courses for the commerce students. The demand for company secretary courses has been increasing in India due to an increase in the number of legal compliances in India.
After pursuing the course of Company Secretary, the professionals play the role of a corporate legal advisor. The work of a Company Secretary includes filing the company's tax return, efficient supervision of the company, advising the board so that the company fulfils all the legal, statutory, and regulatory requirements as per the Companies Act, 2013. The company secretary is responsible for the efficient administration of a company, particularly with regard to ensuring compliance with statutory and regulatory requirements and for ensuring that decisions of the board of directors are implemented. A company secretary plays a vital role in the smooth functioning of a corporate entity. One can confidently believe that a career as company secretary is not only exciting but also rewarding.
Syllabus for CS Exams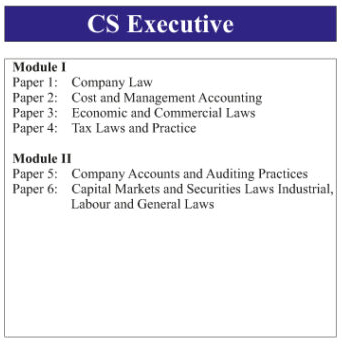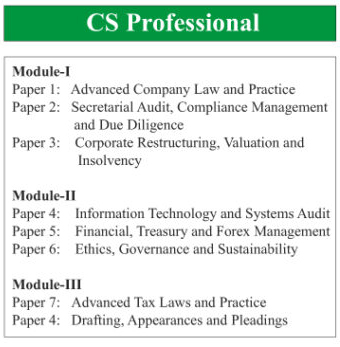 CS Foundation Fee
NOTE: GST applicable on fees
CS Executive Fee
NOTE: GST applicable on fees
Eligibility Criteria for CS Foundation
If you have cleared the Senior Secondary (10+2) examination of a board/university constituted by law in India or any other exam that is recognised by the Central Government as equivalent thereto, you are eligible.
Temporary admission is also given to you, if you have appeared for or enrolled in a Senior Secondary (10+2 or equivalent) exam. But you must provide proof of passing the examination within 6 months of giving the application.
Admission is open throughout the year. You just need to send an application in the prescribed Form FC-1 along with the required documentary evidence in support of your date of birth and educational qualification
You must pass the Foundation examination within 3 years from the date of your
admission.
Registration for CS Foundation
Follow these steps to register:
Click on the online services icon on top of the ICSI website's homepage
Now, go to the 'Students' tab and click on 'Student Registration'
Select the list of documents as per your qualification and preference from the following
options:
Photograph
Signature
Birth certificate (10th pass certificate)
Roll number (if appearing)
12th passing certificate/mark sheet
Category Certificate (if you belong to SC/ST or Physically Handicapped Category)
Then select 'Proceed to Registration'
Click on the course type and select 'Foundation Stage'
Fill in other mandatory details
Click on 'Make Payment' to complete the final stage of registration.
Why Career Avenues for CS
17+ years of excellence in providing world class education.
Achieved the milestone of training over 1,00,00+ students.
Career Avenues, the best CA, CS and CMA coaching in Green Park.
The most experienced faculties.
Excellent Results in CA , CS and CMA Exams.
Small Batches are Available.
Holistic teaching methodology covering all aspects of CA, CS  and CMA preparation.
Our faculty has always been our greatest strength.
Our faculty does not only believe in theoretical knowledge but also teaches their students to use their knowledge practically.
Our coaching helps students acquire knowledge that they need to succeed and sustain the difficulties they might face